ABOUT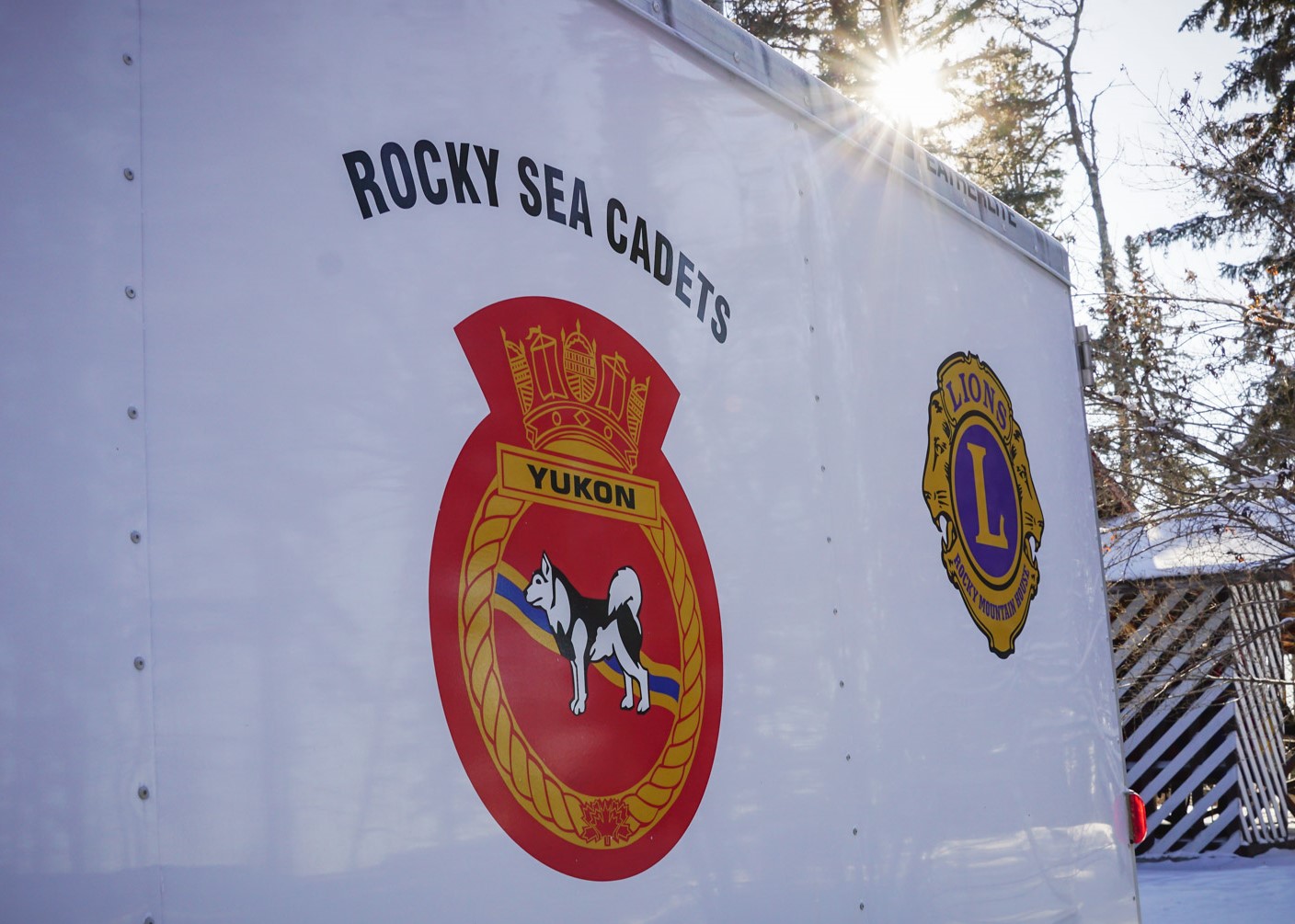 Welcome to 198 RCSCC Yukon! 198 Yukon is a Royal Canadian Sea Cadet corps based in Rocky Mountain House, Alberta. Cadets from RCSCC Yukon have the opportunity to participate in a wide variety of activities both on and off of the water. Stop by on Wednesday nights from 6:15 to 9:15 pm to see what we do!
Our normal parade night is at Pioneer School. When Pioneer School is not available, we meet at the Rocky Legion, 4911 49 St.
Questions about cadets: Call Brittany Knowles @ 403-846-7833 Questions about The Navy League parent group, call Donna Kirsch @ 403-844-5508.
Youth ages 12 to 18 may join cadets from September to June. Bring a copy of your Birth certificate and Alberta Health Care Card. Also bring a parent or guardian along to sign for you. The cost of joining Sea Cadets is involvement with parent fundraising.
Directions to Pioneer Ranch Camp: Travel west(north) on Hwy 11 through Rocky Mountain House. Continue for 8-9 km until you see the sign for Twin Lakes and Crimson Lake. Turn right (north) towards Crimson Lake Provincial Park on highway 756. Go past the Crimson Lake Provincial Park turnoff, continue as the road does and S, turn left at the Pioneer Ranch Camp sign (8 km). Follow the road into the camp. Where the sign says "Park", do not stop but continue on until you see the Ranchhouse. Drive very carefully on the road into the camp and be prepared for 2 way traffic.
Directions to Rocky Range: Travel west(north) on Hwy 11 through Rocky Mountain House. Continue for 9 km until you see the sign for Twin Lakes and the Golf Course. Turn left towards the Golf Course. Continue past the Golf Course entrance until you see the Canadian Flag and the sign for the Rocky Rod and Gun Club on your right. If you get to a stop sign you have gone too far. Turn right into the Gun Club. Padlock the gate as you found it. Continue to your right to the Cowboy shoot area.
Sea Cadets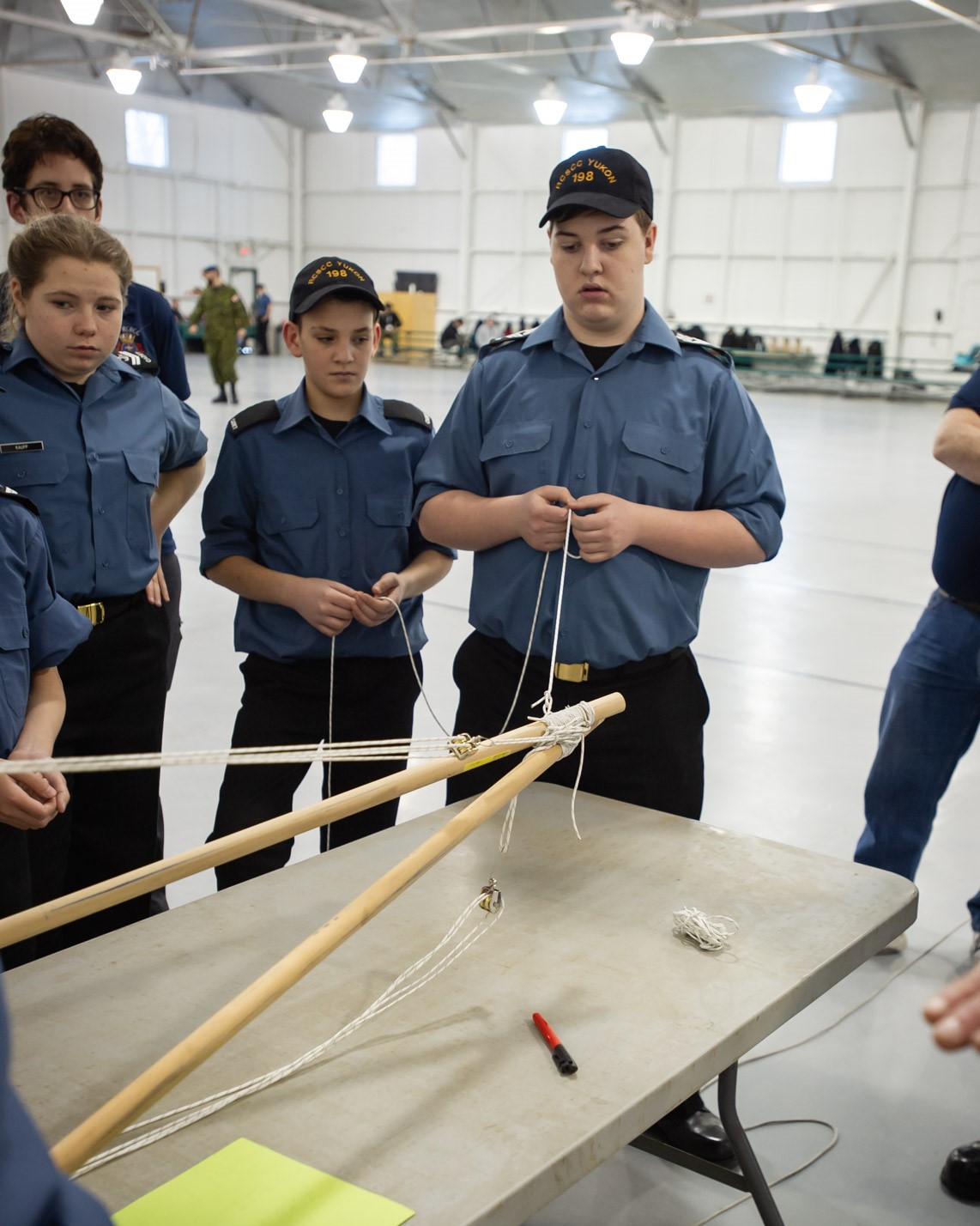 The Royal Canadian Sea Cadets is an organization designed to provide youth ages 12 to 18 with the opportunity to gain leadership skills, nautical skills, communication skills and much more. Sea Cadets participate in a wide variety of training, and have the opportunity to learn about nautical topics including sailing, naval traditions, power boat operation, communication at sea and more. Sea Cadets also participate in activities related to the military, including precision drill and developing survival and marksmanship skills.
Sea Cadet training happens in three main segments. The regular training occurs during mandatory training nights which are hosted every Wednesday night, from 1815 to 2115 at Pioneer School. Weekend training occurs on weekends throughout the cadet year which consist of activities such as shooting, outdoor adventure training, sailing, drill and musical instruction. Sea Cadets also have the chance to further their skills and learn new ones at summer training centres, which are either two, three or six weeks long and based on a wide variety of skill sets and interests.
Effort put into the Sea Cadet program by Cadets does not go unnoticed. There are various forms of recognition, including promotions, awards, certificates and medals.
We normally meet at Pioneer School every Wednesday night from 1815 to 2115. Stop by and give us a try! The cadet program is a federally funded program, requiring only your commitment and time as a form of payment. For more information, call our corps phone at 403-846-7833.